If you ask what the best short hairstyles for thick hair are, you are in the right place. The best short haircuts for thick hair comprise the styles in the list at the bottom.
Thick hair does not deteriorate quickly because of its nature, and this hair is ideal for applying bolder hairstyles.
Every woman who wants to shorten her hair has a fearful moment. Who wants to go out with a hairstyle that doesn't suit itself? So if you have thick hair, you can look different from ever by making them look more voluminous.
If you have both triangular and thick hair, you can catch a contrast by combining the sharp lines on your face with the lines on your hair. They can melt in front of you with makeup and a few small accessories.
2. Layered Pixie
By adding a few layers to your thick hair, you can get volume with smooth transition volume.
3. Mohawk
If you want to stand out from your personality and look more colorful and useful, the mohawk hairstyle can be for you.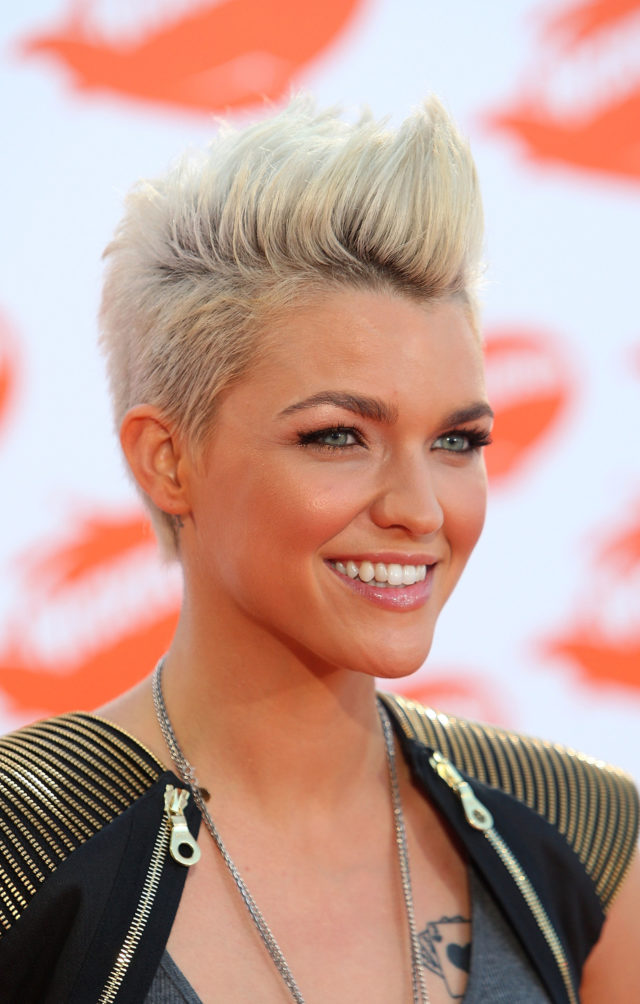 4. Natural Curl
Let her curls look natural, and her curls dance. Are you ready to scorch around with this best trendy hairstyles?
5. Longer Side
You can highlight your personality differently in every respect by leaving one part of your hair short while leaving the other part longer.
6. Braided Pixie
With a short side braided hairstyle, you can emphasize your hard on one side and soft on the other.
7. Cropped Pixie
The cropped pixie hairstyle relaxes your thick hair while giving you a lighter look. Thinning hair is a daring move, yes you can achieve it
8. Long Pixie

If you have decided on the pixie, but do not want to shorten your hair too much, you can choose this model that will keep your hair longer.
Showing your thick hair naturally and more voluminous will make you look charming.
9. Natural Wave
Leave the top of your hairstyle longer and let the other parts dance in their way.
10. Messy Pixie
You may want to show off your hair with a messy but short pixie cut.
11. Bangs and Pixie Mix
You can get a different look for your hair in both pixies and bangs mixed leaf.
12. Feathered Stacked Bob
You can try the shaggy bob cut, which is one of the right choices for an eye-catching and up-to-date haircut.
13. Wavy Blonde Bob
If your hair color is blonde and you have dense hair, this haircut is for you. Suitable for both corporate and daily use.
14. Curly Bob
Long and curly hair can sometimes be challenging in everyday use. This haircut, which is more comfortable and easy to maintain, can allow you to spare time for yourself rather than your hair.
15. Gray and Curly Bob
A little more daring ladies will have an eye-catching look when they apply a bob haircut to their wavy hair and add the best trendy gray color.
16. Two Color Mix Natural Bob
By using a mix of two or more colors, you can turn your hair into rainbows and flow to parties.
17. Triple Braid
One of the methods to make the hair look short without cutting is to braid your hair. Braids are a hairstyle that can make your hair old when you don't need it at the end of the day.